Academics
Our approach to learning equips students with an understanding of relationships between God, others, themselves and the world. This process develops more than a mere acceptance of facts, but rather an understanding of concepts, principles, and data that promotes genuine thinking. To achieve this goal, teachers use books and hands-on activities with nature and sciences to inspire children and guide them into an understanding of how ideas are related to God's Truth. Rich literature, applied math, primary sources in history, and study of the arts build a strong academic base.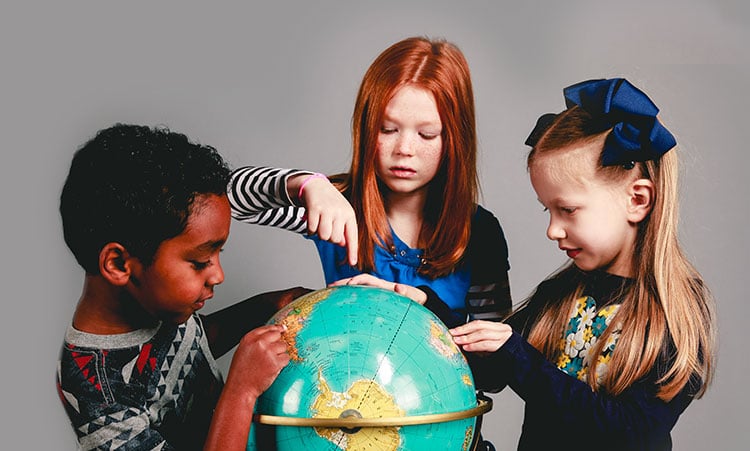 KINDERGARTEN
Kindergarteners attend school from 8:30 a.m. to 12:00 p.m. Monday through Friday. Using a developmentally appropriate curriculum that nurtures and respects each individual child, kindergarten provides a safe community for investigating, observing and exploring the environment. Our program is rich in all the domains of the developing learner: affective, cognitive, social, physical, and spiritual. Class size is 8-12 students per teacher.
GRADES 1 AND 2
Children in grades 1 and 2 attend school from 8:30 a.m. – 12:00 p.m., Monday through Friday. On Mondays through Thursdays, children in grades 1 and 2 spend most of their 3½ hours with a single teacher. Our approach for grades 1 and 2 is to organize the curriculum around themes related to history, science, or literature. Students develop the primary skills of reading, writing and math within the context of these themes. Additionally, the children attend a music class taught by a music teacher once each week for 40 minutes. Class size is 8-12 students per teacher.
On most Fridays, children in grades 1 and 2 participate in Enrichment Days in which parents teach the class. On these days, the primary emphasis of instruction is one of our social studies/science themes. Teachers are on campus to provide additional support if needed.
DISCOVERY
Discovery classes are available for an additional fee for students in grades K – 2 on Monday – Friday until 3 p.m. and Monday and Friday for 3rd grade until 3 p.m. The mission of Discovery is to provide a safe, enriching "hands-on" learning environment, which incorporates a variety of STEM and Charlotte Mason practices with certified teachers in a comfortable low key setting. Our vision is that children will experience an afternoon unplugged from our ever busy lifestyles and enjoy creative play while fostering friendships.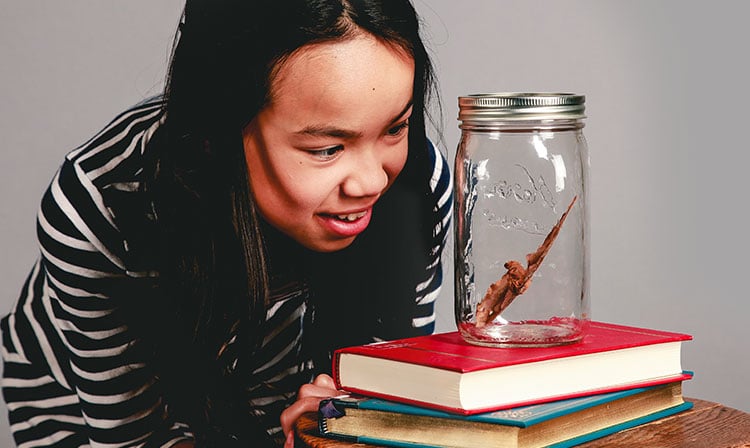 A full school day is from 8:30 a.m. until 3:00 p.m. All children in grades 4 & 5 attend school for full days on Monday through Friday. Third grade attends full days on Tuesday, Wednesday and Thursday and 8:30 a.m-12:00 pm on Monday and Friday.
GRADE 3
Students in third grade receive an overview of the world and its geographical features, culture, inhabitants and history as they move from continent to continent over the course of the school year. Students learn to write in cursive, multiply, divide and conduct research. Their exploratory classes are music, PE and art. Class size is 12-14 students per teacher.
GRADES 4 AND 5
Our approach for grades 4 and 5 is to link the core curriculum of history, literature, fine arts appreciation, language arts and science to historical time periods. The broad sweep of history begins with Ancient Civilizations in 4th grade, and continues with the Middle Ages in 5th grade. Math, science, research, grammar, nature studies, and picture studies are taught by the core teacher. Their exploratory classes are music, PE, art, and language. Class size for fourth grade is 12-14 students per teacher and fifth grade is 14-16 students per teacher.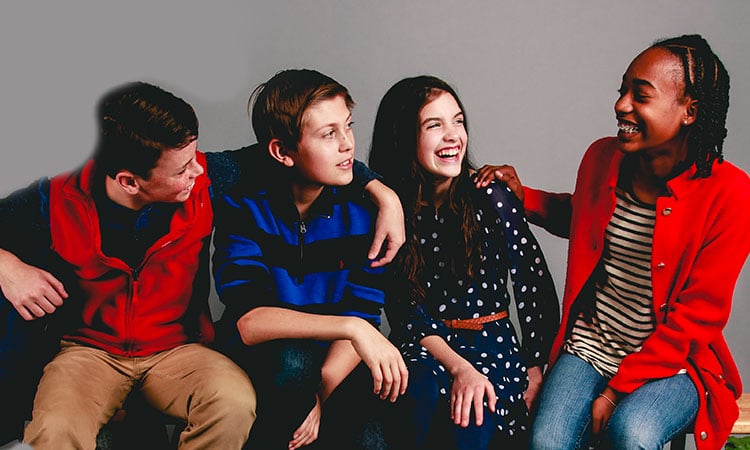 GRADES 6, 7, AND 8
Beginning in 6th grade, students no longer attend a self-contained class, which means they will learn core academic subjects from more than one teacher. Each child will learn history beginning with the Renaissance, Reformation, and Age of Discovery in 6th grade, Expansion and Revolution in 7th grade, and conclude with Modern Times in 8th grade. Literature, language arts, artist and composer studies are taught by one humanities teacher, and they will learn math and science from other teachers. Exploratory classes include fine arts, art, PE, French and the roots of language and meet for 55 minutes once or twice a week. Class size is 16-18 students per homeroom. 8th grade students who meet the criteria can earn a Carnegie Unit for French 1 and one for Algebra 1. These are included in the graduates' transcripts sent to high school.