Day-to-Day
Our morning carpool begins at 8:00 am and classes begin promptly at 8:30 a.m. Students are dismissed to their classes at 8:20 am to begin their day on time. Students in grades K-5 spend their day in their classrooms, on the playground, in the school garden or playing on our field. They are escorted by their teacher to their exploratory classes which vary by the day of the week. Middle school students have a daily schedule during which they go to different teachers' classrooms for humanities, science, math and their exploratory class of the day.
Children attending school for a full day are given time for lunch, which is brought from home. Students may pre-order Chick-fil-A to be served on Wednesday or Dinners-in-a-Dash on the other weekdays. When weather permits, children will take lunch and/or recess outside.
COVID-19 Precautions
Our priority is the safety of our staff and students. Our school board and administration worked with medical leaders in the infectious disease field to develop protocols that mitigate the risk to our community, while also giving our students the INTOWN experience they love. For example, desks are physically distanced, all students and staff are required to wear masks in the building, and interaction between classes is extremely limited. Teachers are taking advantage of our entire campus by holding instruction outside in one of our purpose built outdoor classrooms and other areas. They have creatively adapted their teaching strategies to give students the opportunity to work together while maintaining a safe physical distance. Parents have been very supportive of the administration and teachers, which has helped us maintain a zero-transmission zone within our school.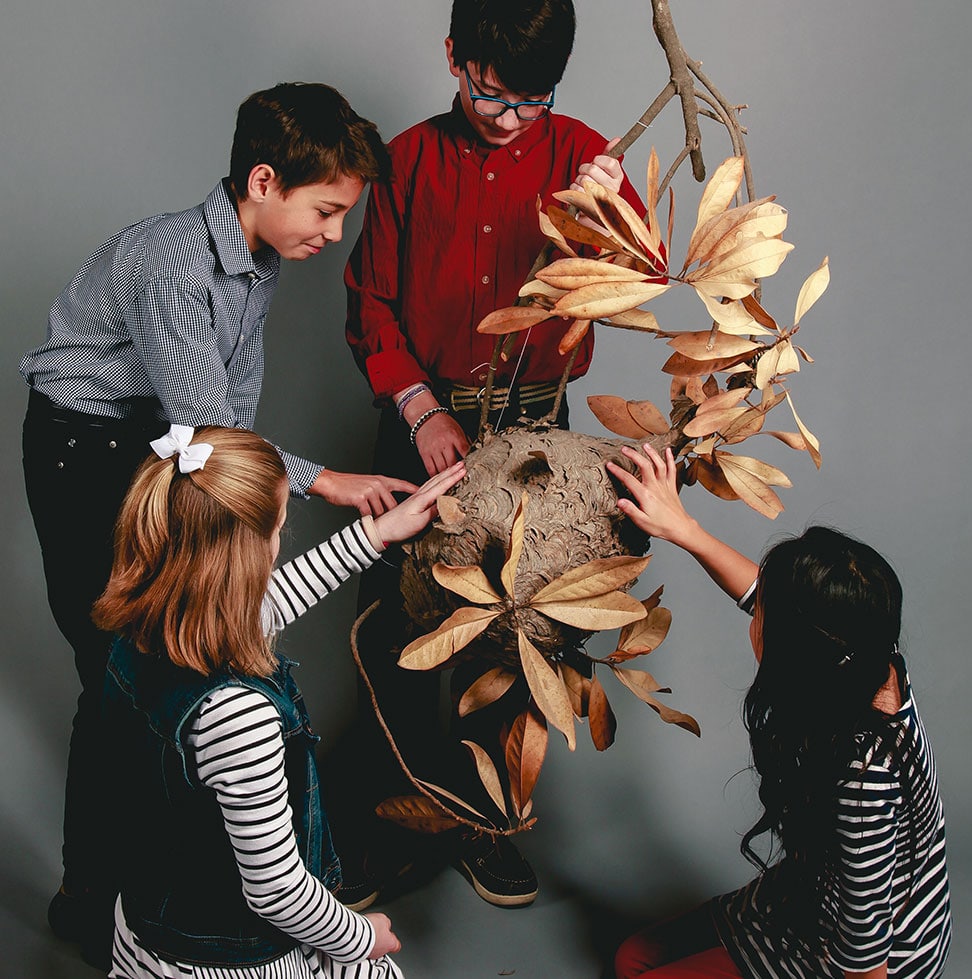 At Intown.
students know they
are loved, valued,
and cared for above
all else.